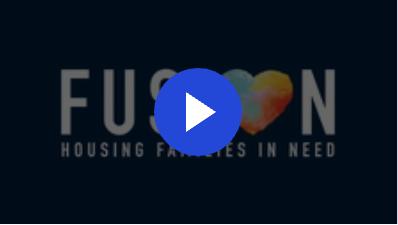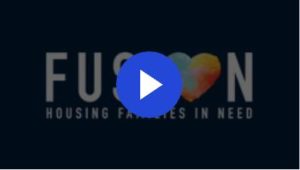 Created as the simple idea of designating a day early in the holiday gifting season to encourage people to do good, Giving Tuesday began in 2012 and is now a global movement that inspires hundreds of millions of people to give, collaborate and celebrate generosity.
FUSION is calling on you to join the cause and give back to your community in the weeks leading up to Giving Tuesday on November 30. There are three easy ways you can participate.
Donate funds. Giving Tuesday donations will immediately be applied to the FUSION Finally Home Fund to help families with move-in expenses when they transition from the FUSION program to their permanent home. Read about the program and designate your donation at How to Give.
Become a Volunteer. FUSION has ongoing opportunities for folks wishing to become involved in hands-on projects for families in need. Join the FUSION Décor Boutique staff. Or work with the children at The Pete Andersen Family Center emergency shelter. There also are several "Day of Service" Transitional Housing homes ready to be converted for new families to take residence before the cold winter sets in. If you have a group looking for ways to give back to the community, spend a day or two helping clean and refurbish these units. Email volunteers@fusionhousing.org to participate in any of these volunteer opportunities.
Participate in the FUSION "Books for Kids" Drive.
With a belief that children require a safe and stable home to thrive, the backbone of FUSION's work is to support the needs of youngsters in their family shelter and transitional housing homes. To put books into these young hands, FUSION is creating a lending library where children have access to books that will nurture a life-long love of reading. To contribute new or gently-used books appropriate for infants through teen years, please drop them off at the FUSION Décor Boutique, 1108 S. 322nd Place in Federal Way.